Private Fleet Replacement
We offer complete transportation solutions that get you out of the transportation business and let us handle all of the details related to shipping your freight, managing the fleet, and employees related to transportation. We will supply you with a dedicated manager on site at your facility, a fleet sized to your specific needs and also handle all management of that fleet including driver qualification, safety compliance and fleet maintenance requirements. All you need to do is manufacture your products. We can take care of the rest.
Direct Store Delivery
We offer direct store delivery from Manufacturing or Distribution Centers direct to the end user.  We deliver day or night, on time all the time!  Never let your customers run out of inventory at their stores with System Freight, Inc. DSD Services
Yard Spotting Services
We offer complete yard management services for our dedicated customers where we operate contract dedicated fleets.  SFI manages the yard, equipment and dock moves for all of our customers efficiently, and seamlessly to your manufacturing operation and warehouse facilities as needed.  We will provide yard trucks and spotters who can safely handle all of your outbound and inbound freight to your manufacturing facility or warehouse.  We will keep the manufacturing process going 24/7 and 365 days a year. The days of running out of equipment at your docks are over with SFI Spotting & Yard Management Services!
Peak Season Coverage
Our Density enables SFI to scale up to meet the peak season demands of your business so you have the capacity you need at contracted pricing levels when you need it most.  The days of being held hostage to spot market freight rates are over with System Freight, Inc. handling your needs.
Customized Equipment
For dedicated customers, we offer specialized custom equipment configurations to maximize payload and reduce the cost to transport your goods.  From dry vans, to hydraulic lift drop decks, to wedge trailers and roller floors, SFI can provide whatever your operation needs!  Let us review your operation and make some recommendations when we see an opportunity to achieve efficiencies through utilizing specialized equipment.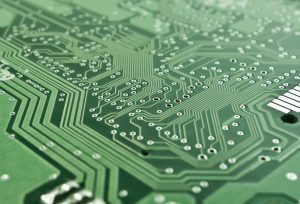 State of the Art Technology and transportation management systems which promote efficiency, operates sustainably, and operates at lower cost to help you achieve better profitability.
Fill out this form to get in touch with us.